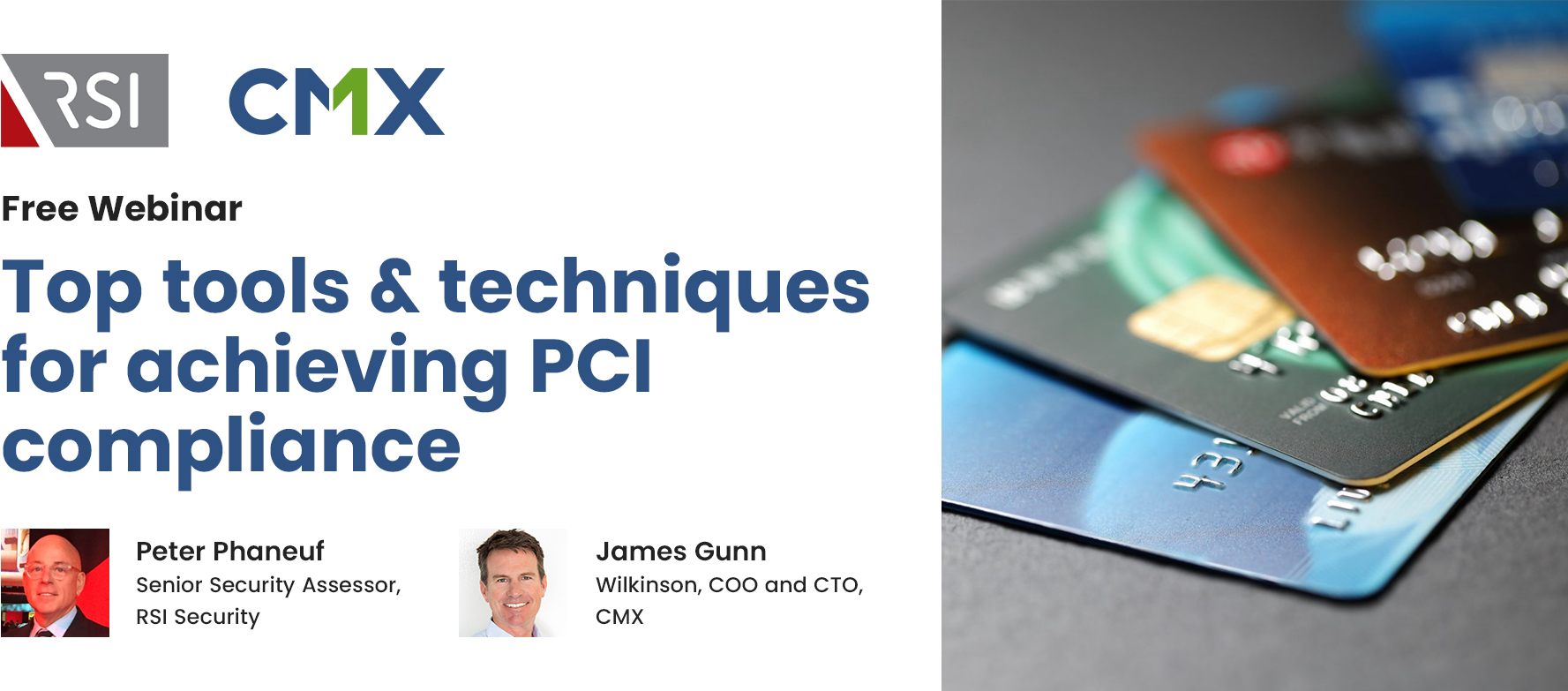 PCI compliance can be a complex matter, especially for restaurants, grocery chains, and retailers with many locations. You need the right processes, procedures and technology tools to streamline your efforts and minimize costs ... and headaches!

Simply enter your details on the right to access this webinar replay.
It's a 35-minute presentation followed by 15-minutes of Q and A originally recorded with the live attendees. Topics covered include:
PCI compliance from an auditor's perspective
How CMX's ActivityStudio® provides the framework and self-assessment tools to set up a PCI compliance program for your organization and locations
Setting up compliance milestones, including the automated collection of documentation and evidence for efficiency and reporting
Meet your presenters
Your presenters for this webinar replay are Peter Phaneuf, Senior Security Assessor for RSI Security and James Gunn-Wilkinson, CTO and COO for CMX.
James oversees the execution and operation of CMX's technology strategy. His day-to-day responsibilities are to lead the company's technology staff in developing and supporting innovative, world-class technology solutions.