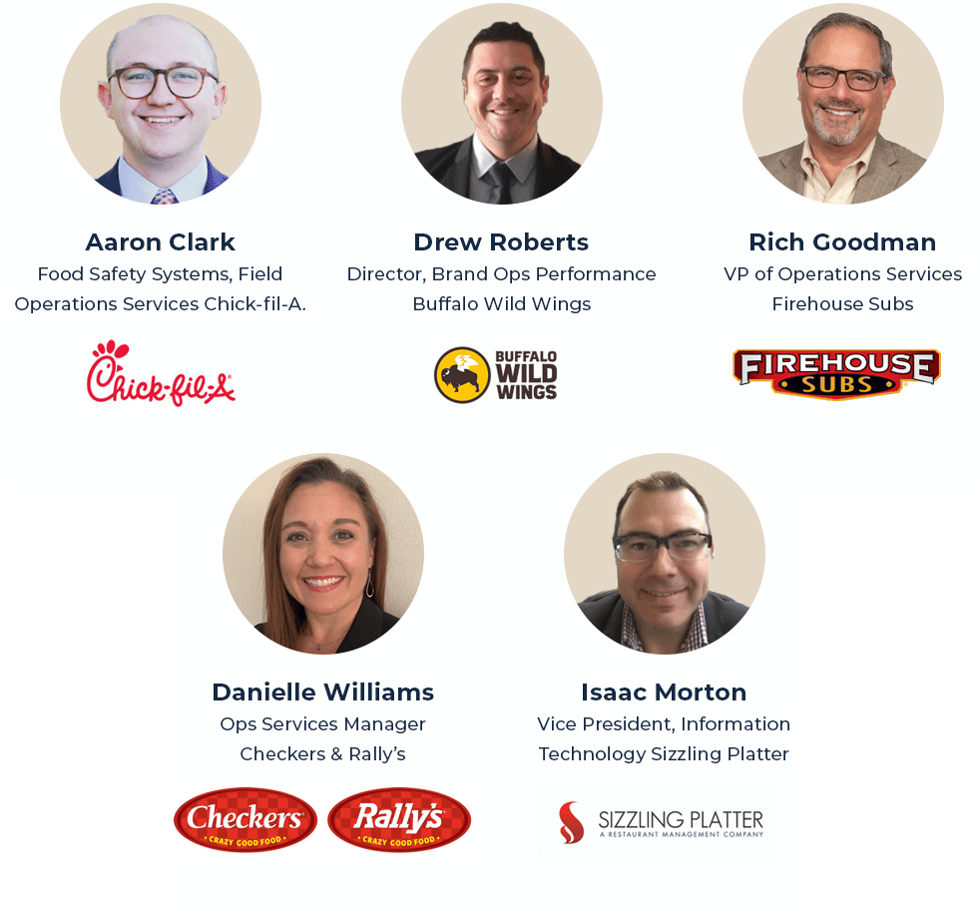 While COVID-19 has impacted every industry, it has been especially challenging for restaurants, who have had to pivot, innovate, and continually adapt their operations in response over the last couple of months.
We don't have all the answers, but we're fortunate to work with some of the world's best-known brands who are successfully navigating these challenges, and they're committed to sharing their learnings (so far) as #weareinthistogether.
In this webinar replay, we join with industry leaders from Chick-fil-A, Buffalo Wild Wings, Firehouse Subs, Checkers, and Sizzling Platter for a roundtable conversation about how their investment in digital transformation tools are helping their restaurants overcome COVID-19 operational challenges.