PartnerX1 for partner management
Approve, onboard, and continuously manage suppliers with the activities, documents, and reporting you need to ensure quality & safety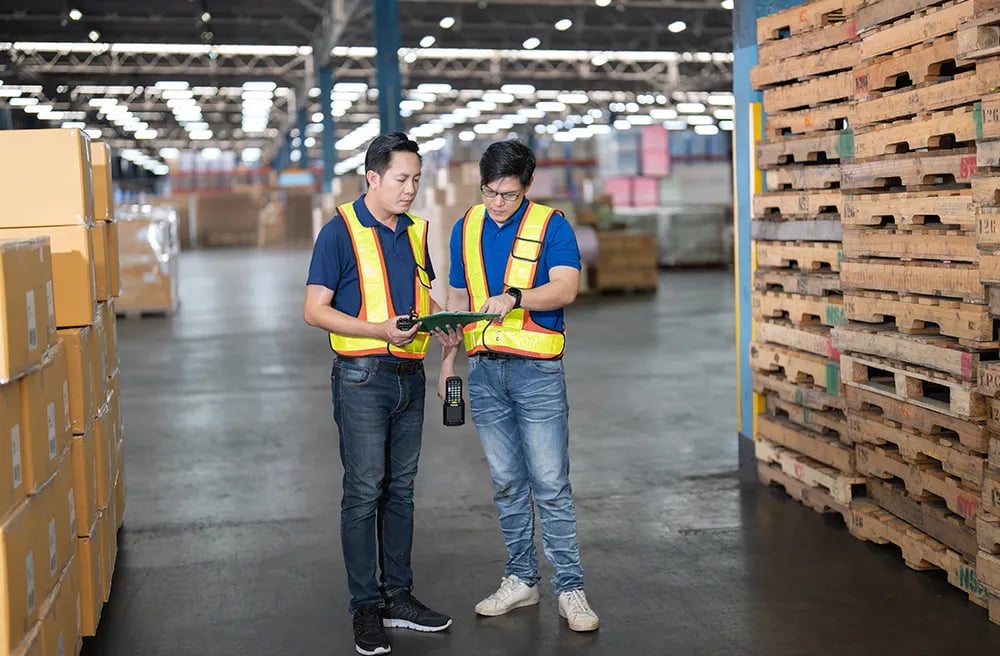 Powering everyday excellence in the world's most trusted brands
Achieving consistency, quality, and safety depends on a solid, trusting compliance partnership. CMX1's partner management solutions will help your team be more efficient & consistent in its approach to global partner management—ensuring  nothing slips through the cracks and preventing your partners from putting your business and customers at risk. 
SOLUTION

CAPABILITIES
Unify workflows, systems, & people
Partner onboarding & management

Reduce the cost, time, and manual work associated with managing partners and maintaining their records  long-term. Our partner onboarding & management solutions automate the evaluation, approval, and onboarding of new suppliers and distributors. All partner records remain accurate and up-to-date, and all relevant information for each partner and their facilities lives in one centralized location. Requesting new documents in bulk is easy, and all document expirations and reminders are handled automatically between the responsible parties.



Quality management

Integrate quality management solutions to boost partner compliance. Before approval, ensure partners meet your brand standards and regulatory requirements by evaluating facility audits, product tests & evaluations, nutritional & allergen declarations, packaging details, and more. When approval requirements or product specifications change, CMX1 automatically requests the appropriate updates from your partners to remain approved and compliant.

Learn more >

Document management

Prevent wasted time & energy searching with a streamlined document repository. Our document management solution does the heavy lifting by automating the collection & storage of documents by key attributes. You can target suppliers & distributors with the specific documents you need, and automate workflows & tasks against your requirements for documents, policies, acknowledgements, third-party audits, certifications, and more.  

Reporting & insights

Stop hassling with reporting that's disparate, hard to interpret, and lacking actionable insights. We centralize reporting to give you  a single-pane view complete with data visualizations, KPIs, PDF reports, and more. Our fully integrated, self-service BI reporting helps you democratize data, empower users across the organization, and understand performance at all levels of your organization.

Learn more >
"CMX1 provides BBI a common management platform for all our suppliers, products, and quality & compliance programs across the globe. It gives us the tools we need to provide better oversight of our suppliers, as well as a new level of integration, automation, and consistency that will allow us to scale our quality efforts as we continue to grow rapidly."

SR. DIRECTOR SUPPLY QUALITY & PRODUCT INNOVATION AT BLOOMIN' BRANDS, INC.

"Our operating environment is incredibly complex; we're a global brand with locations around the world, our menu is diverse and we source from thousands of suppliers. It's a tough problem to tackle and CMX1 was the right choice for us. With their platform, Burger King, Tim Hortons, and Popeyes have continued to aggressively scale while maintaining control and oversight over supplier and product quality." 

HEAD OF QUALITY ASSURANCE AT RESTAURANT BRANDS INTERNATIONAL

"With its unique ability to manage and bring visibility across multiple brands, CMX1 is designed to do the heavy lifting by centralizing data, decreasing paper, and enabling automation to ensure our suppliers are meeting our expectations and standards as we scale."

SENIOR DIRECTOR, GLOBAL QUALITY ASSURANCE AT INSPIRE BRANDS
Featured assets
Want more?