AuditsX1 for audit management
Conduct internal audits, desk audits, and corrective action & remediation while gaining insights from real-time reporting.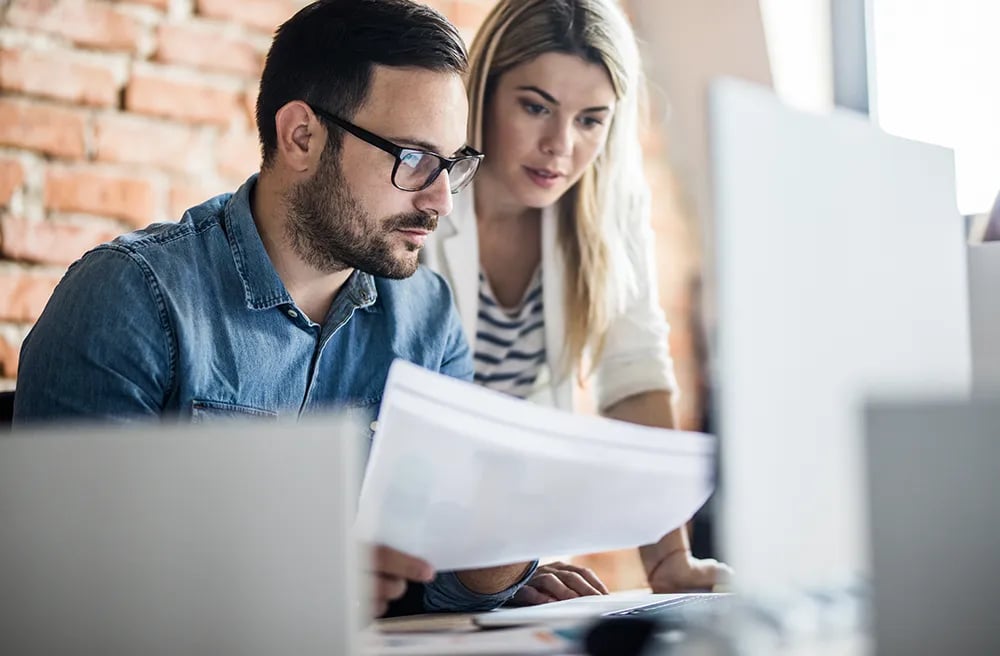 Powering everyday excellence in the world's most trusted brands
As an auditor, your plate is full. Your success relies on an in-depth understanding of business culture, systems, and processes—ensuring  internal controls are in place to uphold governance, ensure compliance, and mitigate risk. We can help you digitally transform your audit programs so you can save precious time, energy, and resources. 
SOLUTION CAPABILITIES
Unify workflows, systems, & people
Internal audits

Say goodbye to tedious inefficiencies. Auditors using the X1 platform have reported significantly shorter turnarounds when conducting audits, assessments, and inspections, saving time with access to our:

Drag-and-drop visual designer
Centralized question library  with conditionally driven questions
Automated data collection
Automatically generated findings & notes
Suggested corrective & preventative actions
Automated scoring & report writing

Desk audits

Here's how to score for compliance and risk in a quicker and easier way. Whether auditing remotely or in person, we give you the tools you need to collect documents, gather evidence, and evaluate your regions, brands, locations, partners, and users based on their compliance with policies, standards, and regulatory requirements. Both submitters and reviewers have access to initiate a desk audit. And when your auditors are in person, our automated solutions enable them to spend less time with paperwork—and more time building relationships. 

Standards & regulatory compliance

Stop non-compliance and non-conformances before they happen. Integrating policy management with your audit management solution enables you to digitize policies and SOPs and create standards-driven activities and checklists that provide critical real-time instruction in the field. Take advantage of complex logic, flexible no-code workflows, and automated assignments & scheduling to ensure the right people are doing the right things at the right time.  

Corrective action & remediation

Close the loop on issues and prevent them from happening again. Our automated corrective action & preventative action (CAPA) capabilities empower you to automatically identify issues, generate CAPA plans from detailed findings, and automate closed-loop workflows—ensuring issues are addressed in real-time and preventative measures are put in place. Our CAPA plans allow you to define timeframes for response by criticality and establish protocols for providing evidence, review, verification, & approval. 

Document management

Prevent wasted time & energy searching with a streamlined document repository. Our document management solution does the heavy lifting by automating the collection & storage of documents by key attributes. You can target brands & locations with the specific documents you need, and automate workflows & tasks against your requirements for documents, policies, acknowledgements, third-party audits, certifications, and more.  

Reporting & insights

Stop hassling with reporting that's disparate, hard to interpret, and lacking actionable insights. Our centralized reporting gives you a single-pane view complete with data visualizations, KPIs, PDF reports, and more. Additionally, our fully integrated, self-service BI reporting helps you democratize data, empower users across the organization, and understand performance at all levels of your organization.

Learn more >
"By digitizing all auditing with CMX1, Hasbro has been able to double its suppliers and reduce the number of auditors and can now close an audit within 48 hours, including two review cycles. The technology is as amazing as it is impactful to the way we manage our risks across our supply chain."

Director, Global Security Compliance at Hasbro

"I don't know what we don't use CMX1 for anymore. We use it for food safety, mystery shops, audits for execution—we're using it across every channel. We're learning that we can use CMX1's platform to quickly assess and share audit results with the field—it's endless really."

DIRECTOR, BRAND OPS PERFORMANCE AT BUFFALO WILD WINGS

"CMX1 is already proving to be a huge stride forward for us in terms of ease of use and efficiency. The user experience, user interface, and capabilities are far superior to everything else out there."

SAFETY & RISK TEAM LEAD AT TWO MEN AND A TRUCK®
Featured assets
Want more?