CMX ActivityStudio® Equips TWO MEN AND A TRUCK®
for Bold Moves in Safety and Compliance
Largest franchised moving company in North America selects ActivityStudio® to
achieve operational excellence across 350 locations nationwide
San Diego, Calif. – November 7, 2019 — CMX, a leading provider of Enterprise Quality Management Solutions (EQMS) for supply chain management and operations execution, announced today that moving company TWO MEN AND A TRUCK® will utilize CMX ActivityStudio® across its 350 franchise locations nationwide.
ActivityStudio® enables organizations of all sizes to digitize their operating procedures and protocols for a systematic approach to achieving and maintaining Quality and Operational Excellence. Its drag-and-drop form builder and program design tools can be used to create and manage company policies, audits, self-assessments, inspections, checklists, and survey programs.
"CMX ActivityStudio® is already proving to be a huge stride forward for us in terms of ease of use and efficiency," said Kevin McCullough, Safety & Risk Team Lead for TWO MEN AND A TRUCK®, a 34-year-old company headquartered in Lansing, Mich. "We went through an exhaustive search and evaluation, reviewing nearly 20 different solutions before choosing to work with CMX. ActivityStudio's user experience, user interface and capabilities are far superior to everything else out there."
ActivityStudio's ease of use is allowing McCullough and his team – tasked with providing consulting and training services for franchisees in the areas of Occupational Safety and Health Administration (OSHA) compliance and policies, Department of Transportation (DOT) compliance, general training and safety, and risk reduction – to focus effectively on safety, one of their corporation's key priorities and investments.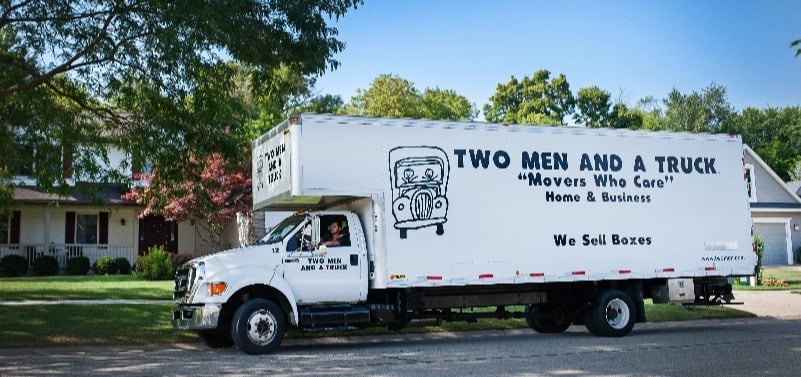 The team is in the process of transferring their Safety Submission program, an annual risk-improvement self-assessment, into ActivityStudio®. Self-assessments are performed by franchisees throughout the year and reviewed by McCullough's team. Other components of the Safety Submission program include the creation and distribution of monthly safety- and personnel-related content and assignments to franchisees. Once the program has fully migrated to ActivityStudio®, McCullough plans to create dashboard-driven key performance indicators for franchisees each month and engage in trend analysis using CMX's integrated Tableau reporting.
"Another reason we selected CMX ActivityStudio® is because it supports franchisee data modeling," said McCullough. "This is going to help our organization overcome some of the operational and technical challenges that arise with a completely franchisee-based model. I'm already using ActivityStudio to create policy manuals, and am able to link questions there to content in the Safety Submission self-assessment. Having all our programs, content, and results in a single platform allows for the visibility needed to help our franchisees focus on continuous improvement."
McCullough and colleague Doug Day are already creating next year's self-assessment to be launched in January 2020, and planning for potential future programs in ActivityStudio®, such as general site and startup visits and DOT compliance audits.
"TWO MEN AND A TRUCK has an inspirational history and an exciting future," said Mitch Porche, CEO, CMX. "We are pleased to partner with an organization that started as a small, independent family business and has shown consistent, healthy growth over the last three decades. We look forward to seeing how CMX ActivityStudio® can help them accelerate growth while advancing a culture of compliance and safety."
To learn more about ActivityStudio®, and how you can leverage it to achieve Quality and Operational Excellence, please visit the CMX website.
About TWO MEN AND A TRUCK
Headquartered in Michigan, TWO MEN AND A TRUCK is the largest franchised moving company in North America. Currently, there are more than 380 locations and 3,000 trucks operating in 45 U.S. states in addition to Canada, Ireland, and the UK. TWO MEN AND A TRUCK has performed more than 7.5 million moves since its inception in 1985 and has seen consistent growth dating back to December 2009. In 2018, Entrepreneur Magazine ranked TWO MEN AND A TRUCK as one of the top 500 franchises in the U.S for the 24th consecutive year and ranked the company No. 1 in the moving/junk removal category for the third year in a row. In 2017, the company also made the Inc. 5000 list of the fastest-growing private companies in America for the fourth time. Each location is independently owned and operated. For franchising opportunities, visit franchise.twomenandatruck.com
About CMX
Leading brands including Burger King, Taco Bell, Sonic Drive-In, Buffalo Wild Wings, and Hasbro trust CMX's cloud-based Enterprise Quality Management Software (EQMS) CMX1 to help them achieve and maintain Operational and Quality excellence. For over a decade, CMX has led the market with the most comprehensive, user-friendly, cloud-based EQMS platform for food and consumer brands. It's the only enterprise solution to effectively combine supply chain quality and operational excellence into a single, fully configurable operating platform.
For more information please visit www.cmx1.com or call 1-858-866-8888.