How consumers are driving the demand for sustainability
Ethical sourcing involves all people and processes partaking in product creation, and ensures products have been obtained and made responsibly and sustainably (e.g., employees work safely and are treated fairly, environmental and social impacts are minimized, animals are treated fairly, etc).
Conversations related to nature loss, as measured by Twitter mentions, have increased by 65% since 2016. Also, searches for "sustainable goods" have seen a whopping global increase of 71% since 2016. This shows that consumers are undergoing a massive behavioral shift, and specifically, they want their goods to be ethically sourced.
1. Consumers' concerns determine where they buy
Concerns and awareness regarding sustainability are increasing annually. The Economist Intelligence Unit, commissioned by the WWF, produced a 5-year report across 54 countries, 27 languages, and hundreds of millions of people. They found that people increasingly use social media to engage in issues regarding nature and sustainability. Consumers actively pressure decision-makers regarding petitions and make sustainability a key factor in determining what they buy.
Google searches for sustainable products grew by 800% between 2016 and 2020. About 75% of millennials, and 66% of all age groups, indicate that sustainability is an important factor affecting what they buy. Also, 27% of millennials would ditch a brand if they found out its products weren't environmentally friendly. In recent years, it's become evident that environmental concerns determine where consumers dine out, which some of the US's most sustainable restaurants are already using to their advantage. One notable example is Rhodora (from the Oberon Group), New York City's first zero-waste wine bar.
Consumers are becoming more concerned about how the companies they support—in terms of the products and services they use—view the environment, and how they mitigate and minimize environmental and social impacts. Companies that consciously incorporate environmental and social concerns into their brand identities will attract more and more customers from the pool of environmentally conscious consumers.
2. Ethical sourcing creates fast, sustainable growth
Future generations are calling for bolder, more decisive business actions around sustainability, and many food, fashion, pharmaceutical, and cosmetic companies are capitalizing on this awareness.
For example, leading brand Unilever saw 70% of its turnover growth coming from its "sustainable living" brands, such as Hellmann's, which uses 100% cage-free eggs in their U.S. products. Moreover, the majority of Unilever's "sustainable living" brands grew 46% faster compared to other brands.
A Havas Group Worldwide survey showed that 65% of consumers believe brands bear as much responsibility as governments to create positive social change. Also, so-called "clean corporations" are among the fastest-growing topics on Twitter.
In fact, business sustainability conversations from consumers have increased by 360% since 2016, showing that consumers are increasingly interested in what businesses and brands are doing in terms of sustainability. At the same time, conversations about "Tech and efficiency" and "Tech and connectivity" have increased by 61% and 188%, respectively, since 2016.
Connecting digital technology with sustainability and ethical sourcing, therefore, has great potential for companies wanting to leverage both sides of this equation to enable sustainable growth.
3. Sustainability sells—but only if it's real
Despite the pandemic, it's reported that 85% of Americans are embracing sustainability—and this number will likely increase once the pandemic is over. Such a high valuation of ethics clearly shows in consumer spending decisions, since sales of products with an on-pack sustainability claim increased by 50% between 2013 to 2018.
While this creates ample opportunity in the market, companies should still source ethically for the right reasons. Ethical sourcing goes far beyond just slapping a "feel good" label on products. Younger generations are increasingly aware of sustainability issues and impacts on the environment (think Greta Thunberg and the like).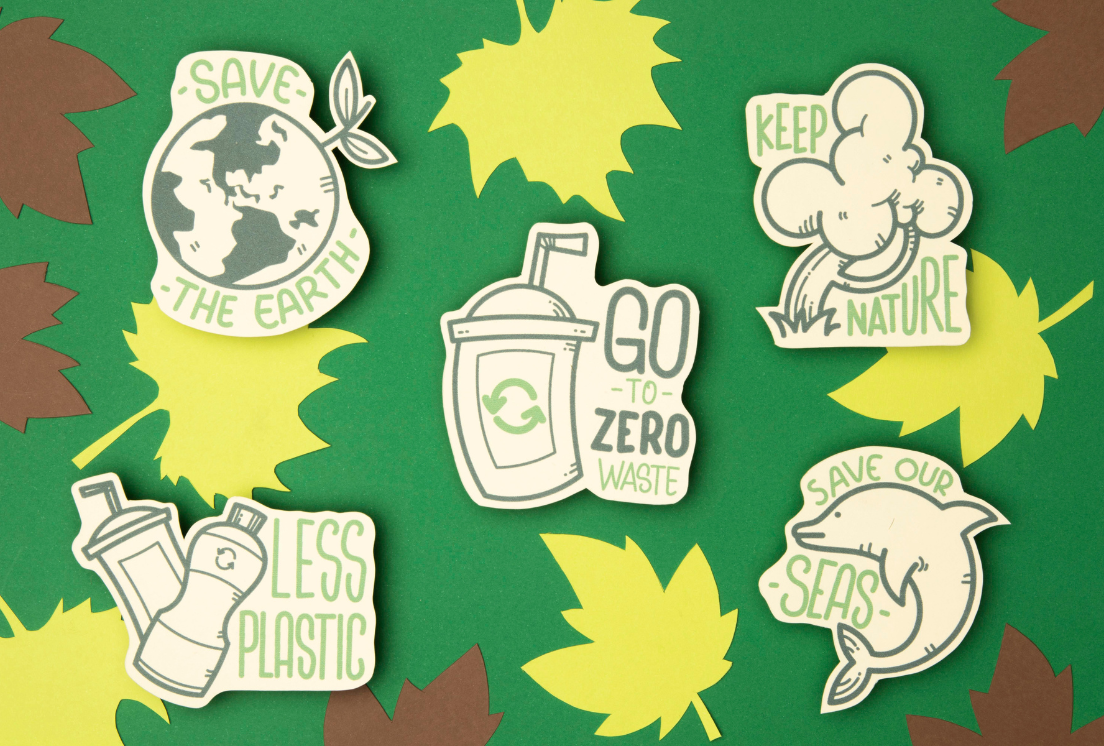 Greenwashing is a form of marketing that gives consumers a false impression (or provides misleading info) on whether or not their products are sustainably sourced. This shows up in consumers' brand loyalty. According to a 2019 Hotwire survey, almost half of 6000 respondents said they stopped using products or services because a company violated their ethical values. Consumers are clearly well aware of the importance of ethically sourced goods. So, while ethical sourcing and the sustainable goods market can be leveraged to your advantage, it shouldn't be done just for show, since it can directly affect business.
In the words of Christophe van Riel (vice president procurement, Ecolab Europe and MEA),"There's a direct correlation between doing what's right and having a sustainable business". In fact, says van Riel, numerous businesses have had much economic turmoil due to ethical violations. And rightly so.
4. Scrutiny over ethical practice will continue to grow
Ethics and ethical sourcing should be a way of life for your business. It's comparable to "safety culture"—you don't just try to be safe for a few hours of the day and then act carelessly. It requires total commitment to ethical guidelines, i.e., a zero-tolerance policy, according to Andrew Powers (director of procurement, packaging, and equipment, Ecolab), and brands that are truthful to their customers regarding sustainability claims will see the rewards.
All vendors must be on the same page, ethically speaking, with your business (e.g., through a code of conduct). Suppliers should follow the same principles as your own employees, which is why a proper vendor onboarding process is so crucial.
Steps can be implemented practically in the procurement process to minimize risk, e.g., by rotating employees from time to time, especially in countries with high levels of bribery and corruption. Regular audits also ensure that standards are continuously met.
The EU's 2020 Sustainable Products Initiative is set to force companies wanting to sell their products in the European market to meet stricter sustainability regulations. And large brands are already leading by example. The global retailer H&M has over 700 suppliers in 1,600 factories across the globe—all of which must comply with their code of conduct, ensuring products are sourced responsibly and sustainably.
5. ESG concerns are pressuring supply chains
Consumers' interest in sustainability is putting tremendous pressure on supply chains, and Environmental, Social, and Governance (ESG) criteria have become standards by which consumers and investors alike evaluate companies in terms of sustainability. Millennials are ready to ditch their favorite brands if they can't get the products they want quick enough—and millennial brand loyalty is tightly correlated with the efficiency of logistics and supply chain departments.
This even extends to the treatment of workers in supply chains. A third of millennials would abandon a brand if they found out its workers were mistreated or underpaid. This emphasizes the need for corporate social responsibility in business in terms of implementing, and upholding, stringent codes of conduct and ethical sourcing practices. This stresses why modern-day businesses can no longer ignore the need for ethical sourcing—it can severely cost your business.
Environmental and social issues are dominating the current consumer landscape
With all things ethics being such hot topics­—whether ethical sourcing, ethical supply chains, or ethical businesses—businesses can leverage these trends to their advantage. Leading brands, such as Denny's, have long understood the value of ethical sourcing (e.g., ethically sourced turkey, beef, pork, and even eggs) for business growth, and believe their guests "care about how their food is sourced", according to John Miller (President and CEO).
Ethical sourcing is not just another niche concept that is here today and gone tomorrow. It's here to stay, and consumer demands on ethical sourcing are changing entire industries.
The brands recognizing how technology, innovation, and ethical sourcing will transform the industry, are the ones that will soar above the rest.
A single digital platform for supply chain management, vendor onboarding and approval, and implementation of codes of conduct, is indispensable — CMX1 is one such platform, and has helped some of the world's best-known brands gain control and transparency over their supply chains, deliver ethically sourced quality products, ensure health and safety, and drive operational excellence across all their locations.
With quality and consistency comes not only trust, but a better customer experience. Contact one of our experts today to see how we can help you level up the customer experience your business provides.