Recent findings indicate that ethically sourced products are becoming more of a priority for today's consumers. Not only has Google searches about nature loss and biodiversity increased by 16% over the last five years, consumers are also increasingly switching to products and services that are more sustainable.
Consumers and investors alike evaluate a company's Environmental, Social, and Governance (ESG) standards (e.g., CDP's "A-list) as part of their criteria for new products and services. In fact, a whopping 83% of consumers think companies should actively be shaping ESG best practices.
Therefore, it makes sense for companies to reduce any negative environmental and social impacts. One important way to do this is to work more closely with suppliers to ensure materials are ethically sourced, since a company's greatest impact often occurs beyond its own four walls.
The expected growth of most companies is vulnerable to consumer perceptions in terms of carbon emissions, air pollution, child labor violations, deforestation, and worker health and safety issues—just to name a few.
With supply chains often involving hundreds or even thousands of operators, stakeholders and staff, gaining control and transparency required to ethically source and deliver quality products—especially across multiple locations and facilities—can be daunting. Unless, that is, it's facilitated by a dedicated and integrated software platform. Today's cutting-edge technologies are designed to improve supply chain management and ensure sustainability.
Let's look at some key issues in sustainable supply chain management, why it matters to consumers and investors, and how to develop a sustainable supply chain for creating and maintaining a reputable brand image.
Challenge 1
Poor Sustainability Can Reduce Company Growth
Investors are increasingly becoming interested in company sustainability. The CDP stated that as of 2019, they manage the requests of more than 525 global investors with assets worth US$96 trillion. These investors request companies' sustainability info, and even go as far as deselecting existing suppliers if their sustainability performance (as provided by CDP) is not up to scratch. In fact, almost 75% of CDP Supply Chain members (representing US$3.5 trillion in procurement spend), said exactly this.
As concerns regarding climate change, deforestation, water security, and the like rise, businesses that neglect these expectations in terms of environmental (e.g., soil health, biodiversity, carbon emissions, etc.) and social (e.g., child labor, worker health and safety, underpaid or mistreated workers) impacts are sure to be affected.
For example, the CDP is a non-profit organization running the global disclosure system for investors, companies, cities, states, and regions for managing environmental impacts. It has a rating system that scores companies based on their sustainability performance.
"A" rated companies perform high, and companies that are not transparent—and that do not disclose information to the CDP—get rated an "F". This reflects badly on the company since it sends the message to consumers and investors that the company is not effectively confronting environmental risks.
Companies are also obliged to comply with certain environmental policies. For example, the Paris Agreement, of which the U.S. is a signatory, is a legally binding international treaty on climate change, with the aim to reduce carbon emissions. This means that companies must lower their carbon emission by a whopping 90% between 2015 and 2050! And consumers are aware of such issues, even going as far as scrapping a brand if it does not comply with social and environmental standards.
Companies that leverage supply chain sustainability, and make it more efficient, are sure to benefit. Also, products that are recyclable and made with less energy are highly preferable. To this end, supply chains are the most promising components for advances in sustainability performance, and for cutting costs.
Challenge 2
Supply Chains Are Perceived as Risky
Risk often carries negative connotations. This is especially true of companies that don't source their ingredients and services sustainably. Supply chains are one of the biggest carriers of risk for companies, and by extension, consumers and investors.
Companies' supply chains create much larger social and environmental costs than their own operations. In fact, food and beverage companies' supply chains create 24 times more natural capital impact (e.g., biodiversity, air, water, etc.) than the companies themselves! The retail sector is similar, with its supply chains having more than 11 times the impact.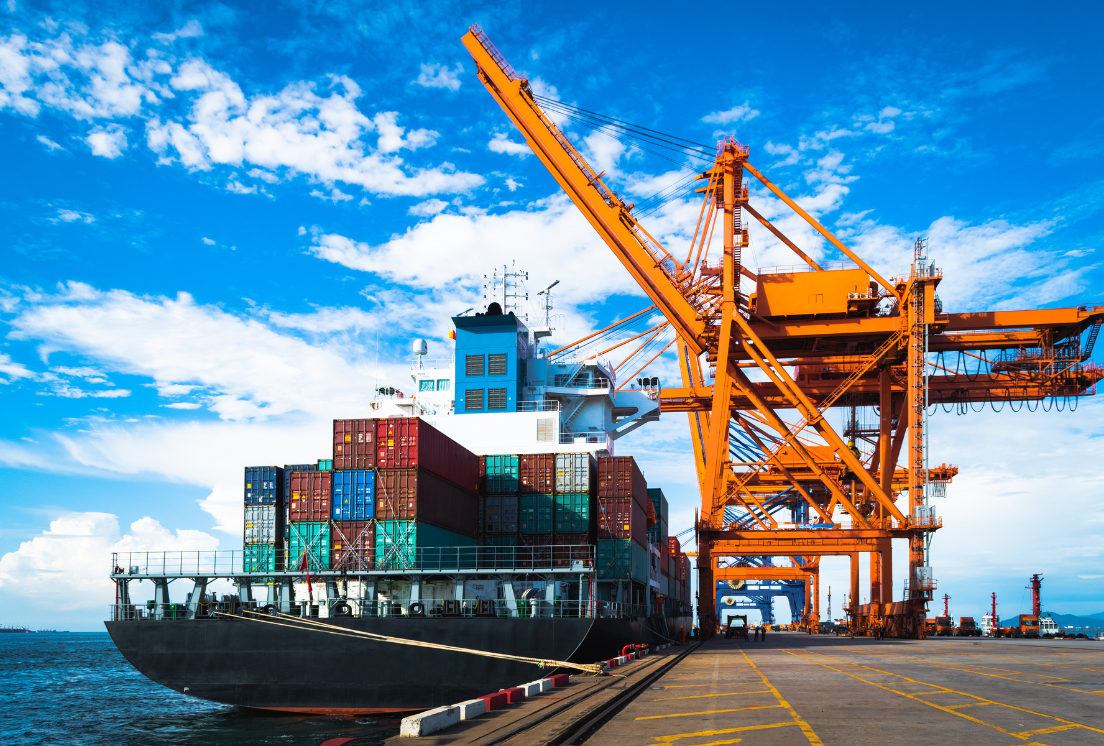 Also, the supply chains of the manufacturing and food sectors produce 5.6 and 5.1 times more greenhouse-gas emissions, respectively, than the actual companies. This not only represents a huge opportunity for incorporating sustainability and reducing environmental impacts but also for reducing costs. Interestingly, only 1 out of 4 companies actually engage their suppliers about their greenhouse-gas emissions.
Other risk factors also contribute to supply chain sustainability, such as water scarcity and droughts, declining agricultural productivity, etc.
A more direct, but still ever-present, risk is that suppliers frequently subcontract to other suppliers, i.e., second-tier vendors. Failure to oversee upstream vendors and subcontractors properly makes it difficult for companies to know the true impacts of their supply chains—something that dedicated software solves. In fact, less than half of surveyed companies actually have a comprehensive view of their supply chains' sustainability performance.
Companies must first be able to actually identify supply chain sustainability problems before they can solve them. Part of this involves proper supplier evaluation and onboarding. Once approved, suppliers must be managed and checked regularly to make sure they stay compliant (e.g., with FSMA, HACCP, animal welfare practices, etc.).
Also, when it comes to executing product withdrawals and recalls, supply chain traceability is crucial—both for keeping your supply chain sustainable and maintaining your brand reputation.
Challenge 3
Fractional Supply Chain Management
Every link in the supply chain counts. The extent and global nature of today's supply chains——and the diversity of products created—mean that keeping track of all the possible environmental, social, and economic issues involved can be difficult.
Each industry has its own unique problems. Considering how important sustainable ratings are for consumers and investors alike, sustainable supply chain management is crucial across the entire chain.
Many organizations provide performance indicators for evaluating the most critical sustainability issues in supply chains. These include The Sustainability Consortium, the World Wildlife Fund, The Sustainability Accounting Standards Board, and the Global Reporting Initiative. By using these tools, companies can investigate and address all issues relating to sustainability in their supply chains.
Furthermore, managing all parts of the supply chain requires that it be transparent. Vendor compliance is critical for keeping a supply chain compliant, something that only a dedicated software platform can solve.
This is something that leading brands, such as Inspire Brands, know. For example, managing supplier relationships by being able to monitor food safety and quality, resolving supplier non-conformances and product quality incidents, and being able to create visibility across multiple brands, leads to better supply chain management. It is also critically important to be able to manage the entire supply chain if a company starts to scale up—all the more reason to invest in technology that can scale with the company.
AI technology is also set to improve supply chain sustainability, by forecasting customer demands and adjusting supply needs accordingly. Take for instance Four Kites, who by using AI, is creating "the digital supply chain of the future". This is set to optimize global supply chains by making them automated, interconnected, and collaborative.
Challenge 4
Lack of Supply Chain Sustainability Goals
It's important that companies clearly identify their goals toward sustainability. Ideally, these goals should link up with the global agenda on sustainability. Some leading brands like General Mills, have already set clear targets for reducing greenhouse gas emissions over the next 10 years (by no less than 30%) across its entire supply chain. They even go as far as aiming for a net emissions level of zero by 2050.
This includes reducing food loss and waste, advancing respect for human rights, and advancing regenerative agriculture across the company's sourcing footprint. Currently, their fiber packaging, oats, sugarcane, and U.S. wheat—just to name a few—are 100% sustainably sourced. This has even earned them a spot on the CDP's sustainability A List.
Consumer companies must set high standards for their suppliers in terms of sustainability—which should be in line with company goals—and if those suppliers don't perform, then they should be replaced.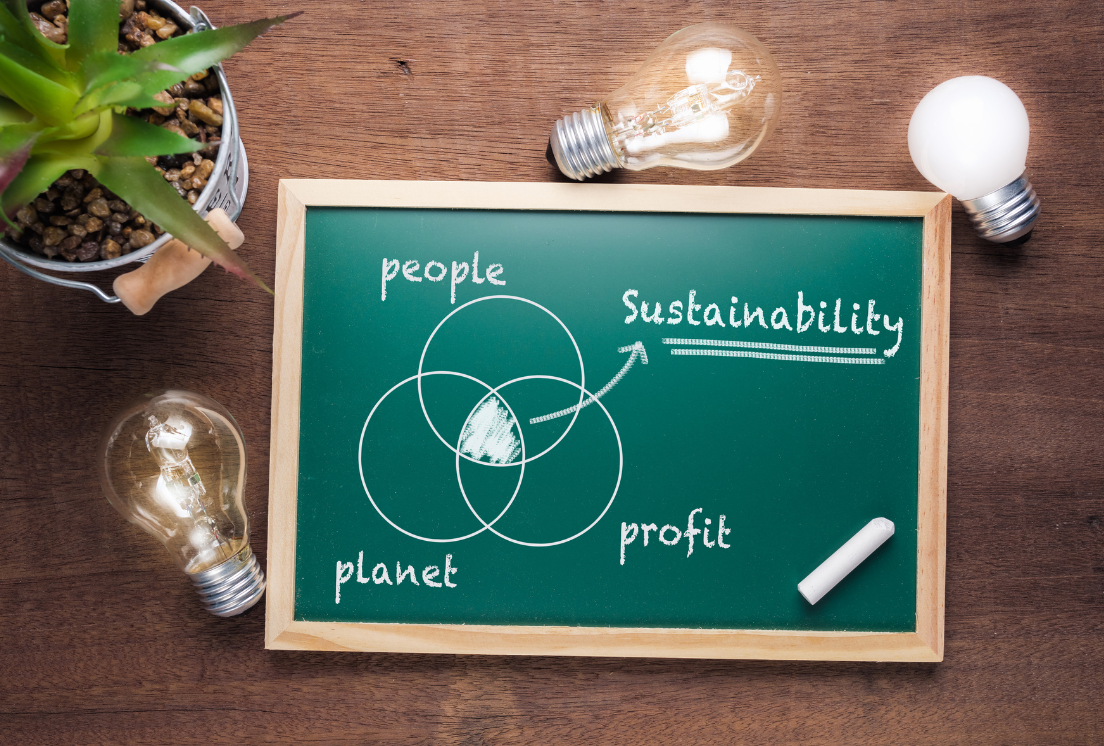 Other brands are also paving the way: Cargill has committed to creating a sustainable supply chain that is traceable and transparent, and Campbell Soup has committed to source 50% of their wheat flour only from farms enrolled in a sustainable agriculture program by 2025.
It's critical to set goals if you actually want to achieve sustainability. But this means that sustainable supply chain management will be a key factor for the success of any of your sustainability programs. Digital software can help you achieve sustainability goals by assisting with properly onboarding vendors that share your goals and standards, and by ensuring they stay compliant via regular audits, self-assessments, and more.
Challenge 5
Getting It Right From the Start
It's estimated that the food system produces a third of all greenhouse gases, 80% of which comes from agriculture. Some issues that could be addressed with a company's agricultural suppliers include proper water management, soil health improvement, and greenhouse gas reduction. That is, advocating for the creation of climate-resilient farms, based on regenerative agriculture (maximizing crop diversity, improving soil cover and minimizing soil disturbance, integrating livestock, etc.). As an example, General Mills already sustainably sources more than 90% of its top 10 ingredients, which significantly reduces its total environmental impact.
Sourcing sustainably right from the start of the supply chain is bound to have the biggest impact reduction. But, with so many role players in the supply chain, determining which suppliers are compliant, and which ones remain compliant, is a challenging task without a dedicated digital platform that enables continual compliance monitoring.
Challenge 6
A Hands-Off Approach With Suppliers
Performing audits, defining proper codes of conduct, scorecards, etc. are all indispensable tools for managing suppliers and making sure they remain compliant. Consumer companies are increasingly becoming directly involved in their suppliers' practices by actually helping them design and implement sustainability programs. This is even more rewarding when these programs are directly correlated to the companies' own sustainability goals.
Recently, Campbell Soup partnered with the Environmental Defense Fund and Truterra to help improve fertilizer use on 70,000 acres of wheat, thereby advancing sustainability through reduced greenhouse gas emissions, reduced watershed and groundwater contamination, and increased farm profits through increased crop yields at lower costs.
Worker health and safety, as part of social concerns, is also a critical component of getting involved with your suppliers. Take, for instance, the Rana Plaza factory disaster in Bangladesh. As a consequence, more than 200 apparel companies pledged to inspect all of the 1600 suppliers in their supply chain—therefore getting involved directly in the lives of the workers that produce their materials. This ensures they have better and safer working conditions.
Digital technology has also proved invaluable for leading brands to assist their suppliers in becoming more sustainable. By using digital technology, Walmart has increased the energy efficiency of thousands of its Chinese supply factories. And Unilever uses digital technology to monitor sustainable practices of farmers in its supply chain. Digital technology is paving the future for sustainability, and companies that neglect this are sure to have setbacks down the line.
In the words of Mary Jane Melendez, chief sustainability and social impact officer at General Mills: "Do the right thing all the time".
Sourcing ethically and creating sustainable supply chains is not only increasingly important in corporate sustainability, it's also the right thing to do.
In other words, managing and mitigating impacts on the environment and society is part of everyone's responsibility. "It's a business imperative for us to be responsible stewards of natural resources…", says Mary Jane.
Sustainability also presents an exciting new race to be number one. CDP A-List companies know this, and are taking on the challenge of innovating and rethinking the ongoing business practices with which they go to market.
To this end, "environmental responsibility simply makes good business sense", says Bruno Sara, president of CDP North America. But ironically, not a single Food & Beverage company has yet scored full marks ("A" for all three categories of Climate Change, Water Security, and Forests Timber) on the CDP list. With the rise of digital technology helping to improve supply chain sustainability, this will hopefully change in the near future.
Thankfully, companies are increasingly becoming aware of the significant impacts their supply chains have on global sustainability issues. They're realizing poor sustainability management can negatively impact company growth and profit. So, companies that seek to reduce and manage the impacts of their supply chains could well become market leaders in the next decade or so, in light of consumer spending focused on global sustainability.
---
Digital technology is indispensable for sustainable supply chain management. CMX has helped some of the world's best-known brands to gain control and transparency over their supply chains, deliver ethically sourced quality products, ensure health and safety, and drive performance and services across all their locations.