SafetyX1 for safety management
Digitize policies & checklists, conduct inspections, resolve incidents, and gain insights from real-time reporting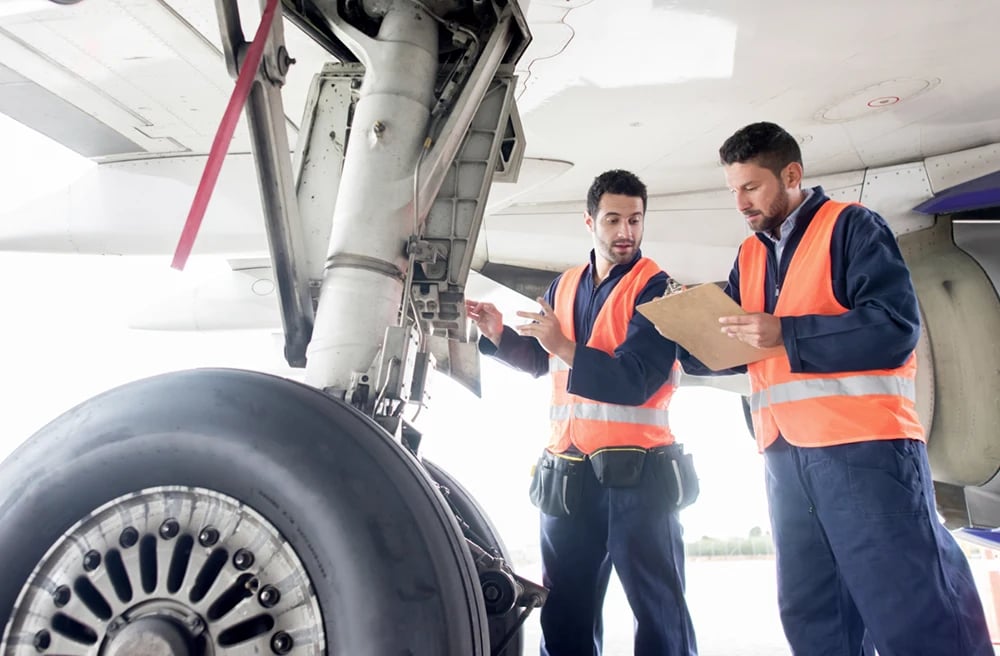 Powering everyday excellence in the world's most trusted brands
You can't be everywhere at once to protect your team members, which is why the right technology is needed to help you scale your safety practices and ensure your people are doing the right things no matter where they are in the world. Our safety management solutions enable you to fully digitize policies, create checklists & activities to ensure compliance in the field, conduct audits & inspections, report in real-time, and drive corrective & preventative actions that resolve issues & reduce risk.
SOLUTION CAPABILITIES
Unify workflows, systems, & people
Policy management

Ditch those old paper binders. Digitize your brand standards, policies, procedures, & training with the real-time instructions, examples, and resources your team members need to do the right things at the right time. We make it easy with digital authoring tools, access & version controls, immediate or scheduled publishing, standards to activities linking, and web & mobile optimization for access and search. 

Activity management

Eliminate the disconnect between standards and front-line execution. Ensure compliance by creating standards-driven activities & checklists and conducting audits, assessments, & inspections in one automated, integrated solution. Take advantage of our fully self-serviced visual-form builder, flexible workflows, automated assignments & scheduling, corrective & preventative actions, and web & mobile optimization for performing activities online or offline. 

Document management

Prevent wasted time & energy searching with a streamlined document repository. Our document management solution does the heavy lifting by automating the collection & storage of documents by key attributes. You can target brands & locations with the specific documents you need, and automate workflows & tasks against your requirements for documents, policies, acknowledgements, third-party audits, certifications, and more. 

Incident management

Stop putting your business at risk. Our incident management solution gives you and your employees an easy-to-use, automated system for reporting and quickly resolving product, delivery, employee, and guest-related issues. Case management tools and workflow automation speeds the process and ensures the appropriate parties are involved & the right steps are followed for resolution—giving  you a faster path to credits, replacements, or resolutions.  

Shift, area, & equipment management

Improve visibility and control. Design and schedule activities for specific shifts, areas within a location, or specific equipment in your environment.

Reporting & insights

Stop hassling with reporting that's disparate, hard to interpret, and lacking actionable insights. Our centralized reporting gives you a single-pane view complete with data visualizations, KPIs, PDF reports, and more. Additionally, our fully integrated, self-service BI reporting helps you democratize data, empower users across the organization, and understand performance at all levels of your organization.
"Ensuring the health and safety of our patrons is paramount and CMX1 met our criteria for having a very intuitive and easy-to-use solution, both for our team and store personnel, including the automation needed to monitor and report progress to our leadership team in real-time."

CHIEF, PUBLIC HEALTH DIVISION FOR THE DEFENSE COMMISSARY  AGENCY

"The CMX1 platform is strategic to Luna Grill in many ways, from quality and safety to brand standards and risk mitigation. It will elevate our ability to provide an exceptional guest experience."

SENIOR VICE PRESIDENT, RESTAURANT EXCELLENCE AT LUNA GRILL

"After implementing CMX1's incident management, we've experienced measurable improvements in our speed to respond and resolve product related issues. Working with CMX1 was an easy choice."

VICE PRESIDENT OF QUALITY ASSURANCE AT SONIC DRIVE-IN
Featured assets
Want more?