Discover Why Every Food Service Brand Needs PLM Software
Not having the proper tools and processes in place for Product Lifecycle Management (PLM) can have long-term effects on your brand. Not only do product development and commercialization projects become unnecessarily costly and error prone, but lead time increases, meaning your product takes longer to get to market. Poor data management and change control can also increase the risk to customer safety and your brand's reputation.
To prevent this, and enjoy the benefits of increased agility, you need a comprehensive product lifecycle management system. In this article, we'll take you through the many benefits of having proper product lifecycle management in place and what you should look out for when considering a solution.
What is Product Lifecycle Management?
Product Lifecycle Management is the process of managing a product, and its associated data, throughout its entire lifecycle for each stage of its development—from ideation right through to distribution and sale. This includes any product changes over time and ultimately it may end with discontinuation.
While PLM was originally developed for the world of manufacturing, the same principles apply for food retailers too (restaurants, grocery, convenience stores, and general food service brands). Whether you are developing a new product or co-developing a private label product, you ultimately want it to both meet customer requirements and be profitable for your brand.
To do this, you need a way to integrate all the different aspects of the product development process—from raw material selection to finished product design, right through the commercialization and scale-up phases, to ultimately monitoring specification compliance and changes over time.
Why Can Product Lifecycle Management Be So Challenging?
Bringing new products to market is a complex process and can involve many employees, departments, companies, and a LOT of paperwork and coordination. It can also be challenging to balance the needs of the business with time-to-market and expectations for scaling up production—all while ensuring quality, consistency, and food safety.
The retail food industry is not only highly competitive, but it's also highly regulated. While customers are getting more and more concerned with food safety, regulatory bodies are also adapting to new challenges in food systems and therefore routinely introduce changes to current standards and regulations.
At the same time, retail food establishments also want to improve productivity and increase profits. This is ultimately why you introduce or create new products or menu items—you want happy customers and increased revenue.
What Should You Look for in a PLM Solution?
Brands should look for a solution that provides you with multiple capabilities in a single platform: complete product portfolio management, regulatory compliance, formulation (or recipe) tools, quality assurance monitoring, reporting, and analytics.
A PLM Software Solution can provide your business with a distinct advantage over your competitors. With better control and visibility over product data and the supply chain, you'll be able to introduce new products more efficiently, lower costs, reduce food safety incidents, and ensure supplier and product specification compliance.
We've listed 7 things you should look for when considering PLM software:
1. New Product Development and Speed to Market
Being first to market allows you to set the bar for customer expectations. Shorter lead times also mean better cost savings. The sooner you get your product to market (or on the menu), the sooner you gain a competitive advantage, and the sooner you turn a profit. With PLM software you can develop new products or menu offerings quicker. Being able to quickly optimize recipe formulations or collaborate on details like packaging requirements, can save you time in the product development process. This is especially useful for seasonal products, where time is of the essence when launching a product.
2. Collaborate Internally and With Partners
New product development involves multiple processes, and several departments and individuals. It's, therefore, crucial to have a PLM tool that includes workflow orchestration and communication tools (e.g. a supplier portal) that facilitates the process between all parties involved. A single system provides you with access to up-to-date information, which ultimately impacts your team's productivity.
See to it that the software you select provides internal and external collaboration functionality (i.e., R&D, nutritionists, suppliers, etc.), provides workflow automation, with notifications and task management and tracking. Having all parties on one platform will simplify communication between members and make sure that everyone is on the same page, and the process continues without delay.
3. Manage Ongoing Change (revisions and variations)
Once you've approved a new product for your network, you also need to be able to manage it efficiently and with control over time. Say you're reformulating one of your food products in light of changing consumer needs or expectations. Or perhaps you may need to modify an existing product for a different channel or country for instance. To handle these scenarios, you'll want to automatically keep track of any changes or new versions, and be able to visually compare variations between product formulations over time.
Additionally, your product specifications, including their finished product standards, should also provide instructions for product testing and for performing product inspections and evaluations.
Any PLM software you are considering should be able to keep your third-party testing laboratories up to date and be notified of any formulation or finished product standard changes. Having one platform, where all this information exists with automated notifications, can drastically reduce the probability of miscommunication and help mitigate risk.
4. Risk Management
There are plenty of risks associated with the retail food industry. Proper risk management ensures that the final product meets the expected food safety and quality requirements. It also allows you to identify potential risks and counter them before they occur.
When it comes to product lifecycle management, there are many risks involved. Some examples include:
Changes in regulatory requirements;
Contamination of raw materials (ingredients) or finished products;
Safety hazards in food manufacturing facilities;
Discrepancies in product specifications and requirements;
Undeclared ingredients or allergens
Tier 2 suppliers not divulging information or misaligned with your ethical sourcing standards.
A comprehensive PLM solution serves as one blueprint for all involved. This makes it easier to control food safety and quality and ensure compliance with regulatory requirements. It also establishes a culture of total quality management and communication, which enables traceability and accountability.
5. Product Quality and Consistency
Consistency is key to customer satisfaction. Ongoing product testing and product evaluations not only results in a safe, and consistent product, but also ensures your aligned facilities stay consistent with food safety regulations and your quality standards.
All these processes are simplified if the PLM software you use offers version control, visual comparison functionality, data integrations, and quality assurance monitoring functionality.
6. Comprehensive Data Management
As you develop a new food product or menu item, consider all the different factors you need to take into account:
all the product details for categorization and tracking;
brand and regulatory requirements;
labels and graphics;
storage and transportation requirements;
traceability;
Nutrition, allergens, and product claims;
facility audits and certifications;
ethical sourcing;
production up-scaling;
Certificate of Analysis (COA) and release management;
And more...
In order to stay on top of the product development process, it's critical to have good data management. If you're managing documents in a shared drive, the critical data you need is trapped. A cloud-based PLM system enables you to quickly and easily search for, and find, critical information (like during a food safety incident or recall) and manage simultaneous projects more easily.
7. Supplier Approval and Onboarding
For food retailers, onboarding new suppliers (and approving their facilities) can be quite time-consuming and involve many steps. You first need to establish your requirements and expectations and then go through an evaluation process to vet and approve the supplier to produce your product. Ultimately, you want to ensure these facilities meet your expectations, brand standards, and regulatory requirements.
Your PLM software shouldn't be standalone and disconnected from this process. Your PLM software should integrate well with your supplier management system, making the onboarding process seamless. It will reduce the time and cost it takes to approve suppliers and maintain partner records and compliance, and monitor supplier and product performance.
Turning paper-based information into usable data, centralizing the data on one platform, and having all of your supply chain records on one platform will ultimately save you time and money, mitigate risk, improve quality, and ensure customer satisfaction.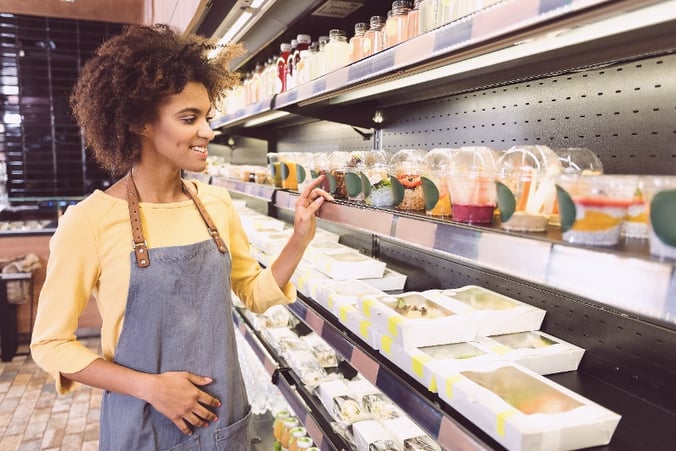 Free eBook: 5 Key Questions When Considering Supply Chain Technology
Benefits of a Digital Approach
As you can see, there are several benefits to a comprehensive PLM solution:
Increased productivity and efficiency;
Accelerated product development and speed to market;
Improved collaboration and coordination between stakeholders;
Centralization and access to critical records and data;
Improved quality and safety;
better risk management;
reduced costs;
Improved decision-making with real-time reports and insights.
The foundation of any quality management program is effective product management of your product specifications, formulations, and ingredients, and everything that goes into your products from inception to approval, and every revision and variation thereafter.
CMX1's PLM empowers you and your team to create, control, manage, and track all your finished and raw material product specifications, formulations, and ingredients.
Workflow automation and supplier collaboration features automate the creation and approval process from the initial draft to finalized status.
CMX1 designs quality, safety, and consistency right into product specification. With CMX1, all parties involved work off the same blueprint to follow.
With CMX1, you can:

Leverage your data, with Simple-to-Comprehensive Product Specifications
Automate your workflows with PLM Automation
Find quality production partners with Supplier Onboarding & Approval features (e.g., execute legal agreements, perform desk audits, and evaluate and approve facilities for production)
Take control of revisions & product specifications with Change Control tools
Collaborate with your supply chain on new Product Innovation
Ensure

accountability with Task Management and Tracking
Keep track of different product formulations and variations with Revision History
To achieve Quality Excellence - quality and safety must be part of your product design from the get-go. This requires powerful information management capabilities and accurate information. CMX1 provides the digital tools to innovate, quickly bringing new products to market with control and safety.
Contact one of our experts today to learn how you can innovate your PLM systems and we'll show you how we've done it for some of the world's best-known brands.
Free eBook: 5 Key Questions When Considering Supply Chain Technology
Interested in more content like this? We suggest: