Burgers, Fries, and Shakes.
And much, much more.
Checkers & Rally's drive-in restaurants are known across the country for burgers, fries and milkshakes. There's more on the menu of course, and much, much more behind the scenes.
Based in Tampa, Fla., the group has expanded quickly with 80 new restaurants and 34 new franchises in the last two years alone, bringing the total of drive-ins to nearly 900 today.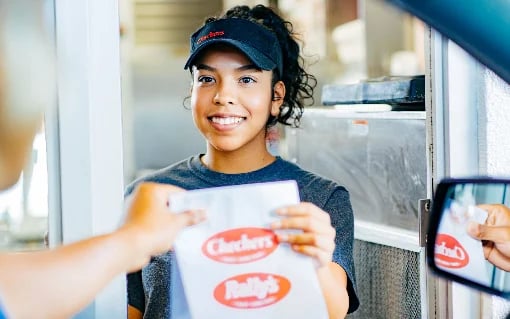 Rapid Growth Launches Search for Better Systems
Rapid growth inevitably brings the need for better systems and late in 2019, Danielle Williams, Operations Services Manager, identified the need for a more comprehensive solution for managing restaurant audits, self-assessments, and checklists. The software Checkers & Rally's was using at the time was overly complex, time consuming to administer, and difficult to use.
"The software just needs to work. Our field managers need to focus on what's important – quality, our employees, food safety, and the guest experience. They shouldn't struggle with software that takes them away from doing their jobs," said Williams. "I knew there had to be something better out there."
The Solution
The Checkers & Rally's team checked out no less than 15 different software options before selecting CMX and ActivityStudio®.
ActivityStudio® enables organizations of all sizes to digitize their protocols and operational procedures for a systematic approach to achieving and maintaining Quality and Operational Excellence. Its drag-and-drop form builder and program design tools can be used to create and manage company policies, audits, self-assessments, inspections, checklists, and survey programs.
CMX CEO Mitch Porche said ActivityStudio® is an ideal fit for Checkers & Rally's.

"We know how strongly the Checkers & Rally's family believes in the idea of partnership, and how highly they value the safety and service of their employees and guests," said Porche.

One Platform Across Key Areas
The CMX1 Platform went live in Q2 2020 and is used chain-wide by Checkers & Rally's restaurant operations team as well as its business consultants, district managers, restaurant general managers and team members across nearly 900 locations in 28 states nationwide.
Checkers & Rally's initially launched the following programs on ActivityStudio® with more in the works:
Daily

HACCP-based line checks in the restaurants

, utilizing integrated Bluetooth thermometers, for ensuring food safety and executing temperature monitoring of equipment and food. The process previously performed as pen and paper checklists.
Food safety and brand standards self-assessments for restaurants to perform each period (13 times per year) to prepare for health inspections and audits performed by third parties.
Construction punch list and walk-through checklist for project teams to ensure new location build-outs and remodels are ready to open.
Candidate interviews for assessing potential franchisees
Franchise business consultant visit to ensure operational excellence.
Management trainee shift certification assessment.
Damage inventory form for inspecting restaurants impacted by natural disasters, fire, and accidents.
The Result
"My jaw dropped when I saw how integrated ActivityStudio® already was – so many things are automatically taken care of through simple configurations and automation," said Williams.

"What used to take hours can be accomplished in minutes. And with one platform, we have one system and no silos. ActivityStudio's user experience and user interface is cleaner and has a better flow, and it's incredibly easy to use. Our decision simply came down to ActivityStudio® and CMX as a partner, being a better fit for our business."
Protecting Guests and Employees
Checkers & Rally's multi-level response to the challenges of COVID-19 saw the group awarded the Most Innovative Operations Team in the Franchise Innovation Awards run by Franchise.com.
As Danielle Williams put it: "Compliance, food safety and guest and employee safety are not optional, they're a part of doing business. What we are experiencing with the coronavirus just amplifies this.
"The ROI of investing in digital tools like ActivityStudio® is in the efficiency and automated documentation and record-keeping, allowing the field and regional general managers to get back to the business of serving and protecting our guests and employees."
Checkers & Rally's has earned many of the industry's most prestigious awards including: "#1 Most Craveable Fries" by Restaurant Business; Best Franchise Deal and "Best Drive-Thru in America" by QSR Magazine; Top Food and Beverage Franchise by Franchise Business Review; the "Hot! Again" award from Nation's Restaurant News and has consistently been ranked on Entrepreneur's Franchise 500.
CMX is a leading provider of Enterprise Quality Management Solutions (EQMS) for Supply Chain Management and Operational Execution.
For more information about this client story, or to read more CMX Client Stories, please visit www.cmx1.com or call 1-858-866-8888. You can also learn more about CMX and our team, here.