The time is now to automate your operational activities and leave the paper checklists behind
Over the last twenty years, the retail food service and hospitality industries have seen considerable investment in technology for automation, reducing costs, and improving operational execution. Areas including order and inventory management, equipment and energy management, point of sale, and more recently online ordering and customer loyalty programs have all contributed to long-term cost savings, improved visibility, and enhanced the customer experience.
But there are still a couple of "hold out areas" when it comes to operations. Namely <gasp> the "paper checklist". Perhaps you've been considering a switch? If so, it's likely the right move; one that will have a positive impact on employee engagement, customer experience, quality, food safety, and operational performance.
Interested in learning more about the reasons you should be ditching paper for a digital transformation of your operational routines? Keep reading to find out!
Why the leaders in retail food service are increasingly utilizing digital technology automation for Operational Excellence
A growing number of retail food service brands are shifting to digital apps for "operational execution" of daily, weekly, monthly, and quarterly routines. Such technology allows employees, managers, and "above store" field managers to utilize web-based and native apps to perform everything from simple checklists to in-depth audits, self-assessments, and inspections. This digital automation software is intended to ensure consistent team execution and improve customer experience.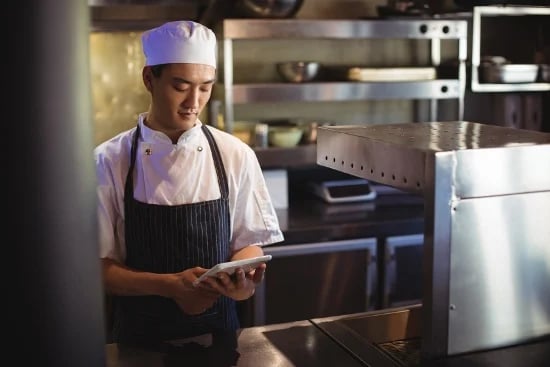 Leaders in retail food service are using digital tools for activities such as:
Delivering Just-in-Time training content and videos to employees
Ensuring consistency and adherence to regulatory and brand standards
Operator self-assessments
Opening, closing and shift change checklists
Environmental Checks (store isles, departments, storage areas, dining rooms, bathrooms, parking lots, playgrounds, etc.)
Measuring Customer Service (greeting, wait times, order accuracy)
Identifying and tracking issues using closed loop CAPA workflows
Of course, it can be a daunting prospect to install new technology in your restaurants, grocery, and convenience stores, but don't let that hold you back! As QSR Magazine writes:
"Acquiring new [restaurant]-technology can be a tricky business. Because of ever-decreasing prices, an operator may not want to be the first to buy a new application or software system. Plus, no one wants to invest in untested equipment, regardless of its technological prowess. But, at the same time, if [restaurants] wait too long, there's a real risk of getting left behind by both the competition and customers. Just as it has changed every other aspect of modern living, technology is constantly—and drastically—reshaping the quick-service and fast-casual businesses."
To better see the advantages that come through digitalization, it's helpful to review the issues with the archaic analog model.
The Problems with Paper Checklists
It's crucial to understand the primary issues and challenges faced by businesses that still use paper checklists for operational routines. These include:
Pencil Whipping – One of the most common problems when it comes to quality control is employees who routinely engage in "pencil whipping". This occurs when paper checklists and forms get filled out without people actually performing the task or conducting the observation (much less providing critical feedback).
Such routines and quality checks are supposed to promote safety, maintain quality standards, and ensure Operational Excellence, but that's only when they're actually completed and done so properly. So, the fact that the task can have little to no oversight results in employees frequently cutting corners. As you might imagine, neglecting these important duties can result in disastrous consequences for both your business and your customers.
Poor visibility – With paper-based checklists, processes, and routines - brands, franchisees, and managers often lack visibility into the operational status and performance of their locations. This makes it incredibly difficult to maintain quality and consistency from one location to another, which can be damaging to the overall customer experience and the brand's reputation.
Even when you have data on paper, it's practically useless since it can't be viewed by people who aren't there. In addition, it's costly in both labor and time to manually enter such information into a database. Poor visibility renders it difficult to identify trends, find areas for improvement or to help a specific store or restaurant make better decisions.
Lack of accountability – Paper-based routines create a lack of accountability that impacts all businesses. However, the issues are magnified with larger brands when they're unable to ensure that their locations are following procedures and following through on addressing issues.
Although many brands attempt to rectify this via third-party audits, such oversight occurs too infrequently to matter and is often "gamed" by the fact that employees are cognizant of the audit. Such foresight allows both managers and employees to prepare in advance for the audit and adjust accordingly, which prevents auditors from seeing how the business actually runs on any given day. As a result, the audit often ends up providing little to no useful information. And even if it does, the infrequency makes it exceedingly difficult to decipher between normal behavior and outlying mistakes, especially in a business with high employee turnover.
These are but a few of the major problems a business faces when it relies upon paper-based programs to manage operational routines. Fortunately, technology automation has provided a new and better way to do things.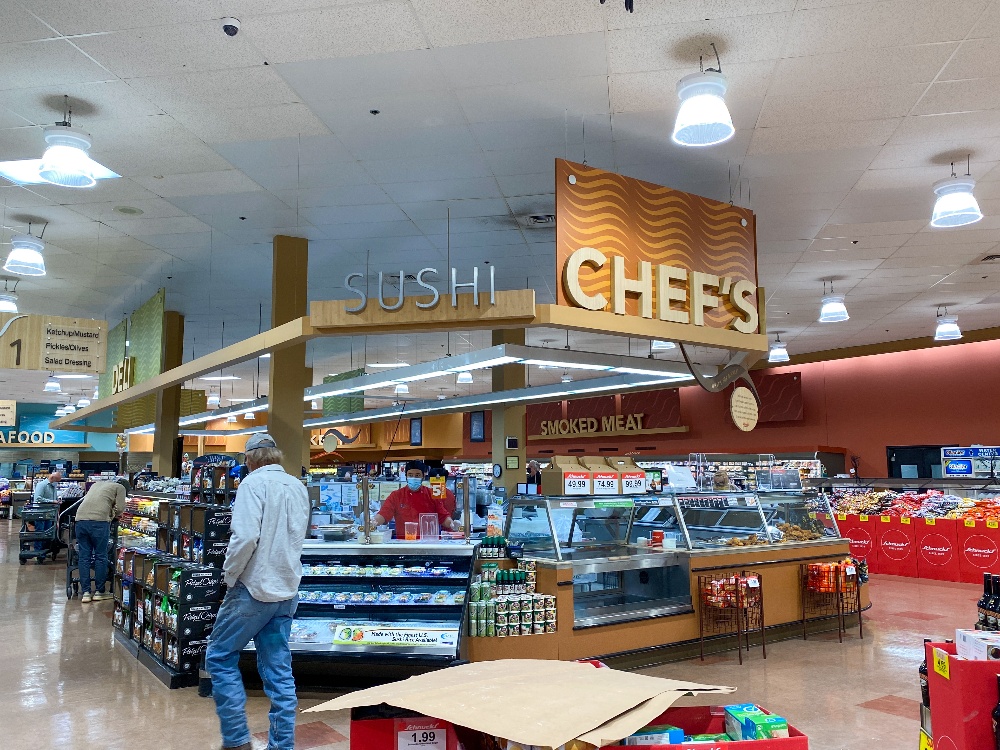 The Key Benefits of Retail Food Service Technology for Automation and Operational Excellence
In a world of digitization, technological advancement has fundamentally shifted how processes can be executed in restaurants, grocery, and convenience stores. And, although consumer-facing tech is what's often noticed, it's the business-side tech that can have the greatest impact on Operational Excellence in the areas of food safety, quality, and customer experience. Bishnu Nayak of FixStream said to Forbes:
Technologies such as artificial intelligence, closed loop function and automation everywhere are becoming more reliable thanks to innovative big data technologies and statistical models. These increase productivity and reliability by reducing human intervention.
Key benefits include:
Reinforced Training – If you have a library of training and employee onboarding videos, you are able to reduce initial labor costs of managers or other staff members that would typically handle such new employee training tasks. This content can also be leveraged "just-in-time" by embedding them into the digital tools used for operational execution. This is especially important and beneficial in an industry that has widespread turnover. It's critical to reinforce an employee's training while performing tasks to increase retention, reduce errors, and improve performance.
Ingrains Brand Standards and Standard Operating Procedures (SOPs) – Through the digitization of daily, weekly, monthly, and quarterly routines - both regulatory standards and standard operating procedures for the brand become ingrained in the company's culture. Although it may be forced compliance in the beginning, over time this digital demand for excellence and daily repetition of performing routines (as they're meant to be done) instills a sense of pride that spans from the lowest level employee to upper management. Such regular attention to detail helps to cultivate and reinforce a culture of Operational Excellence. The old saying "measure what matters" applies here.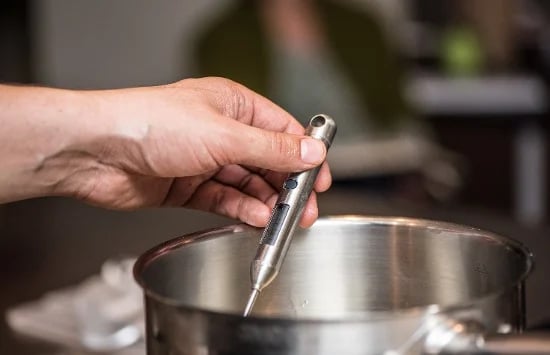 Improves Validation, Verification, and Monitoring of HACCPs – These three factors are essential aspects of any food safety and quality management program, particularly in light of its Hazard Analysis and Critical Control Points (HACCP) plan. But what are they? Per the 2005 ISO 220000:
Validation – Obtaining evidence that the control measures managed by the HACCP plan and by the operational prerequisite programs (PRPs) are capable of being effective.

Verification – Confirmation, through the provision of objective evidence, that

specified requirements have been fulfilled.

Monitoring – Conducting a planned sequence of observations or measurements to assess whether control measures are operating as intended.
Increased visibility and communication through digitization makes it easier and more efficient to ensure that all three parts of a HACCP plan are functioning properly.
"The main reason so many companies fail to improve customer journeys is that understanding what customers value is not an easy task. Identifying what drives customer satisfaction and translating it into operational-performance improvements requires deep customer insights, solid analytics, and modeling the most important customer journeys, with cross functional ownership and multichannel, end-to-end management."
By having information instantly and routinely entered in a company-wide technology solution, you're able to measure and aggregate data. From small details to major processes, this increased visibility allows you to identify trends, issues, and ensure the resolution of issues through a closed-loop Corrective Action Preventative Action (CAPA) process. Armed with such valuable knowledge, you're able to ensure that quality, safety, and customer experience are consistent from one location to the next.
Enhances Task Management – The best technology for retail food brands should include digitized checklists that prevent pencil whipping and ensures that task management, routine assessments, and preventative maintenance are occurring as expected. Using automation software provides visibility into what tasks are being done, and by whom. From there, you can gather insights into things such as the length tasks take, when they were performed, and the optimal time to perform certain tasks that might interfere with customer-facing ones.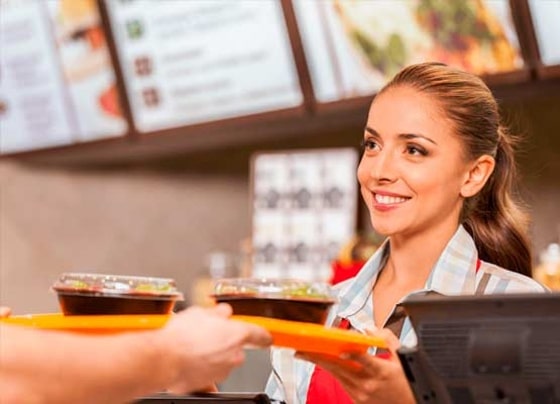 Creates A Culture Of Continuous Improvement – By digitizing routines, you enable continuous improvement and optimization. This focus on quality, safety, and consistency tends to drive customer experience, which in turn drives revenue. Typically, the better the customer experience, the higher the revenue. And, often, the only thing separating brands with high revenues from those that are sinking comes down to how they operate and seek to continually improve.

Digitally Transforming Your Operations with the CMX1 Platform
At CMX, we've worked with dozens of retail food brands and chains to provide them with the digital tools and digital solutions they need to succeed in a competitive world. Using CMX1, we help businesses improve their operations and operational execution in order to achieve Operational Excellence.
Whether you have tens, hundreds, or thousands of locations, our cutting-edge platform ensures that both your brand standards and regulatory standards are followed, thus ensuring quality, food safety, and consistency—all of which impact customer satisfaction, growth, and profits.
In the name of optimization, we seek to enable Digital Transformation for every aspect of your operational routines including:
Policy, SOP, and Training Management
Audit management, Assessments, and Inspections
Operator self-assessments
Opening, Closing, and Shift Change Checklists
Environment Checks
Food Safety and Food Safety Checklists
HACCP checks
Food Safety Line Checks, temperature logs, and monitoring including IOT integration
Customer Service (greeting, wait times, order accuracy)
Closed-loop CAPA workflows
Incident management, withdrawals, and product recalls
Where to next? Take a look at this article for advice about how to choose the right Policy Management Software for your specific needs and company.
And if you'd like to learn about Operational Excellence and its essential technology drivers? Visit our blog on the very topic here, or download this eBook about it.
Or if you're keen to chat, reach out and one of our experts will be happy to learn about your needs and share insights about how to achieve and sustain Operational Excellence.